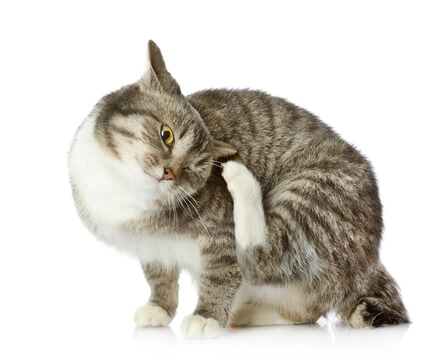 To keep your pet in good health, it is very important to prevent and treat against parasites.
Parasites can cause severe problems including skin irritation, mangue, baldness, intestinal problems, diarrhea, etc.
Defleaing is done by applying a spot of liquid to the back of an animal's neck once a month and deworming involves giving your pet a tablet every 3 months for adult animals and more often for puppies and kittens
Most pet shop treatments are ineffective or don`t cover every parasite, this is why we recommend to contact us to apply the correct and safest treatment to your pet, as the products and the doses varies on animals, due also to the difficulty of handling and above all, body weight and age.
Please give us a call or send us an email to discuss a suitable de-fleaing / de-worming regime for your pet puppy or pet adult.